Awesome Features of Blockoptions
BlockOptions.io aim to build a independent and decentralized platform for binary options industry.
Pure P2P market
Traders bet against Bankrollers, BlockOptions.io makes profit by trade fee
100%Transparency
Getting assets price on blockchain, cheating on manipulating price feed impossible
High Reward Rate X175%
If you win, Increase your capital up to 175%
Provably Fair
Player Places bets on games offerd by the service operator
Guaranteed Payout
Payments are issued by smart contract direct to your ETH address
Pasive Income for Token Holders
*Special offer to ICO Investors!
How It Works
To achieve the 100% onchain platform, BlockOptions.io won't need account registration, off-chain server side, additional database, man power to audit funding/trading/withdrawing, but only reply on ethereum blockchain.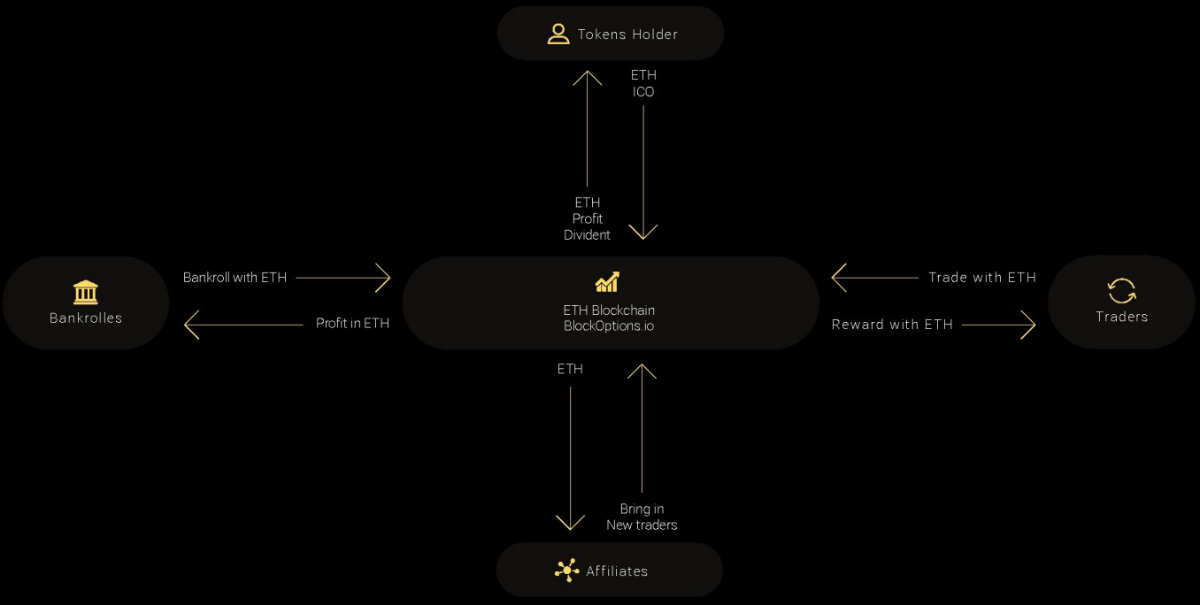 Token Distribution
20,000,000 Blockoptions Tokens[BOPT] will be created as Ethereum ERC20 tokens and issued during the tokensale.
Contact us: [email protected] to reserve your tokens in advance.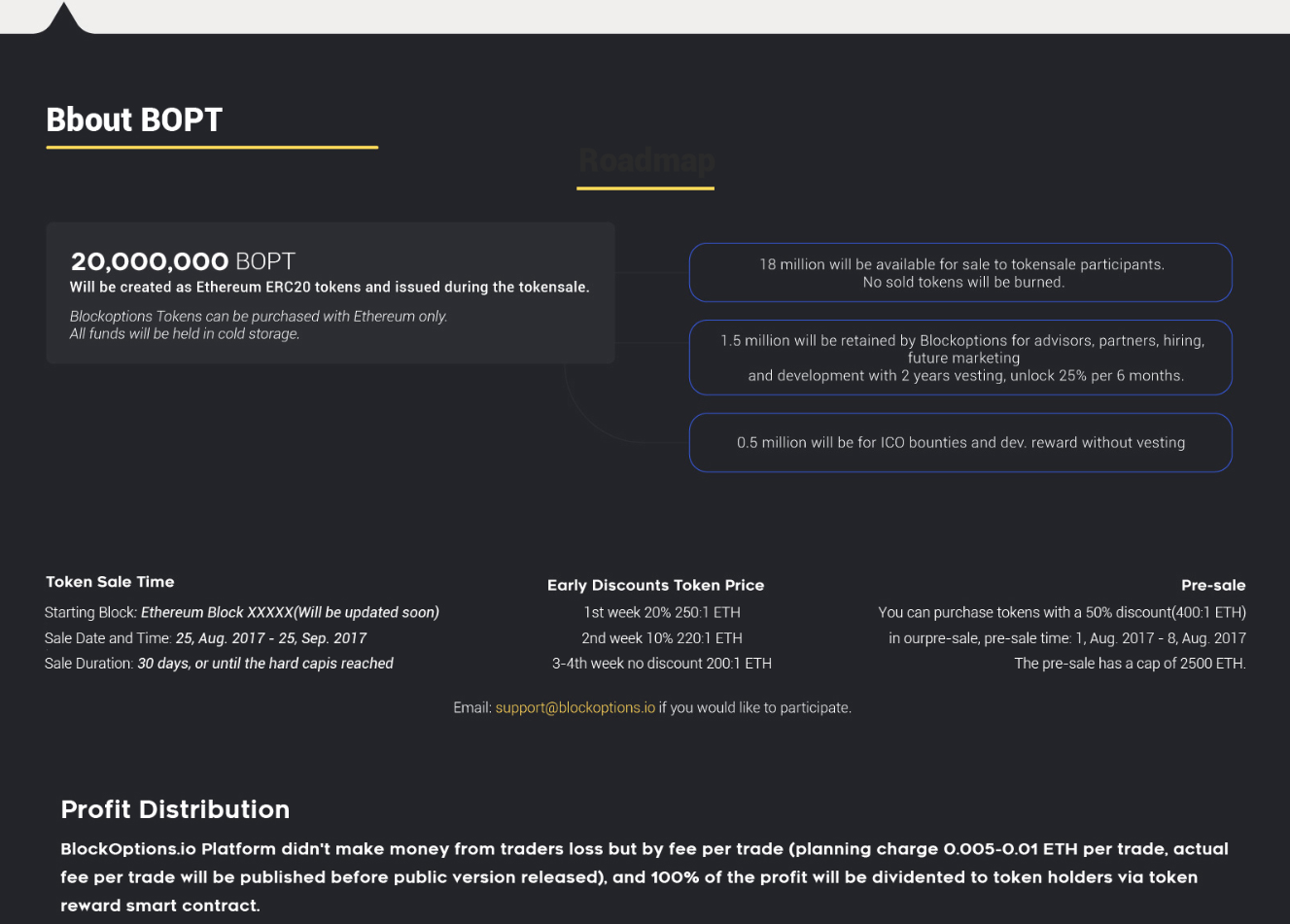 ICO Fund Usage
80% of the funds raised will be used for futher development and marketing. The remaining funds will be used for legal and other costs.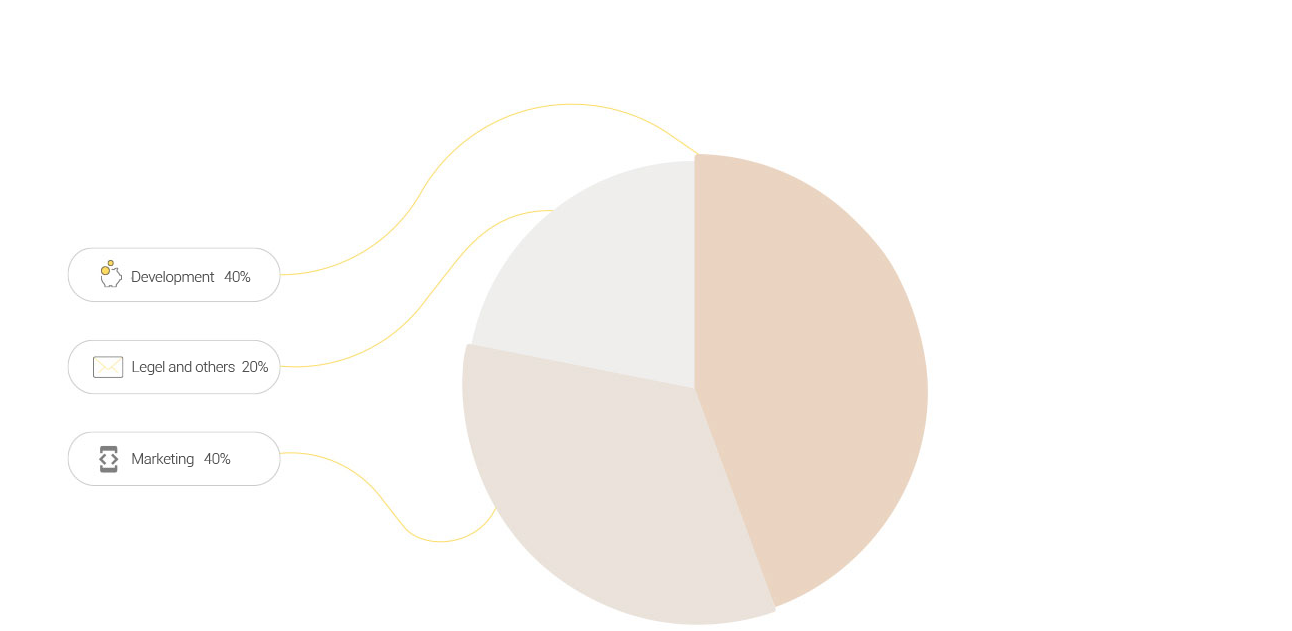 Roadmap
Public version of Blockoption will be released in Dec. 2017 or earlier!